TODAY IS MY LAST RADIATION TREATMENT YIPPIE
!
WON'T YOU JOIN ME IN DOING THE HAPPY DANCE....WOOO HOO
!!!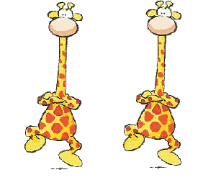 I made it....I am a survivor! I'll keep writing on here because I will be starting a new medicine that I have to take for 10 years!!! And we'll see how that goes. And of course I'll still be writing about getting and staying fit....I went to the gym today and for a nice long walk and signed up with my old trainer...I am feeling on top of the world!
Thanks for hanging in there with me through this second battle....for helping me stay strong...for helping me see the light at the end of the tunnel...
Continue this journey with me and let's get fit...fitter than we've ever been...and lets stay fit at least until we're 99!
Hugs to you all....and don't forget....my new friend Sue is still going through her treatments and lots of other women are still going through treatment....and today someone new was diagnosed. We have to keep fighting the fight and working towards a cure.
I posted this last night because I am heading for San Antonio right after my treatment tomorrow morning and I'll be where there is no internet service (yes there is such a place)...it's called "Mom's house" :) But I'll bring my iPad with me and if I drive by a Starbucks or a McDonald's I'll try to get connected.